BADCamp 2019 Recap
07 Oct 2019
- 1 minute read
BADCamp 2019 featured a session by Michael Bagnall for the conference's DevOps Summit. The session was called "Setting Up ProboCI with Docker" and looked at integrating Probo into a continuous integration stack using Docker,
You can read a summary of Michael's key points below.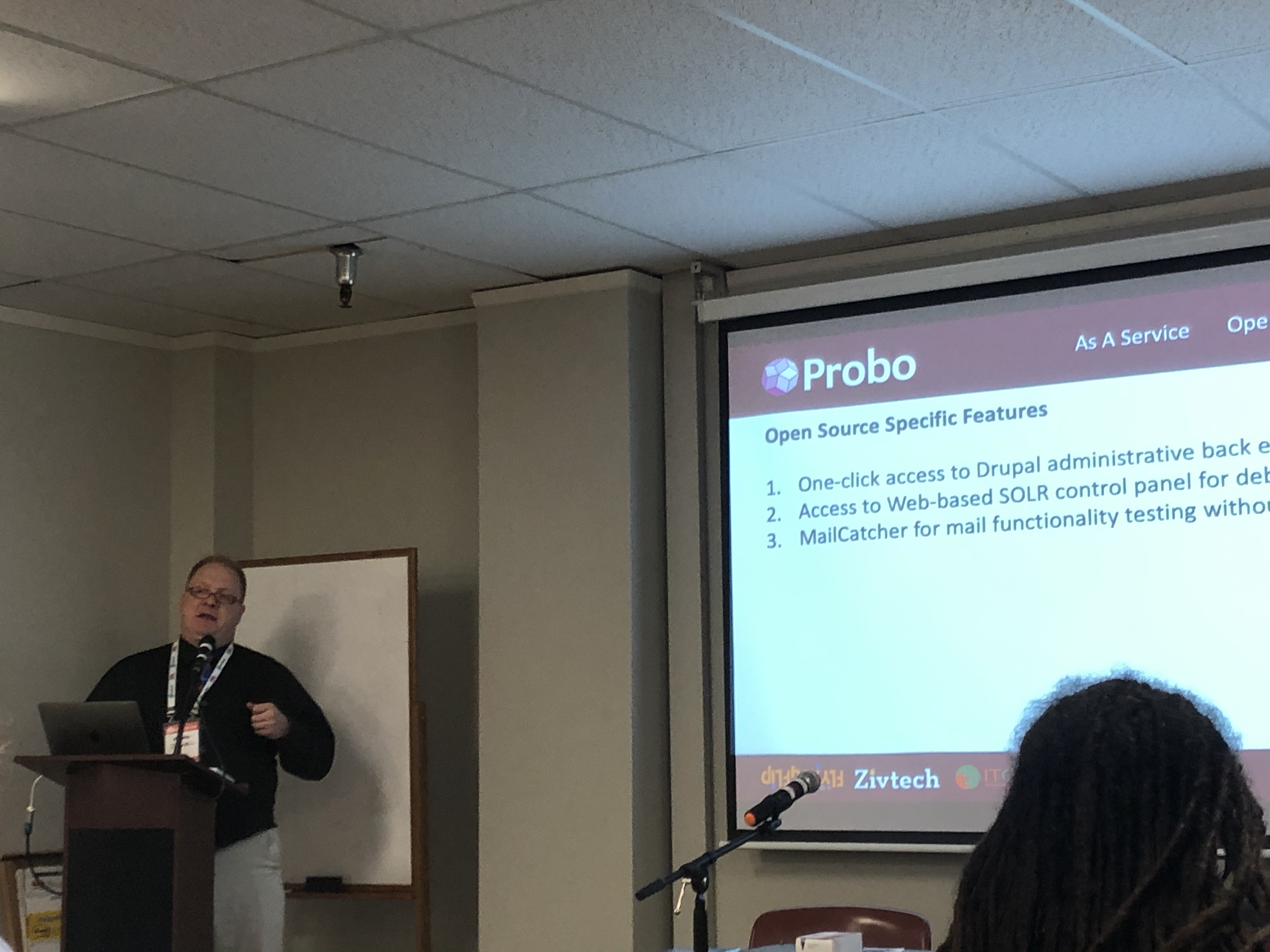 WHAT IS PROBO?
Probo.CI is a testing collaboration tool. It's used to run automated tests and construct usable builds when pull requests are issued or branches of code are updated. Probo provides a unique URL that can be used for client demonstration or internal testing.
WHY OPEN SOURCE?
Open-source software (OSS) allows you to contribute code and features. If you're running lots of projects or very large builds, OSS can be very cost-effective
DOCKER'S CONTRIBUTION TO CONTINUOUS INTEGRATION
Docker allows you to build the entire Probo.CI service as a stack by simply configuring a YAML file with your Probo.CI options. All critical services like MySQL, PostgreSQL, Apache SOLR, Redis, Memcached, and Varnish are baked in.
Interested in learning more about Probo.CI's capabilities? Reach out to us! Or, check out additional articles in the Probo.CI blog.
This blog post was also featured on zivtech.com.